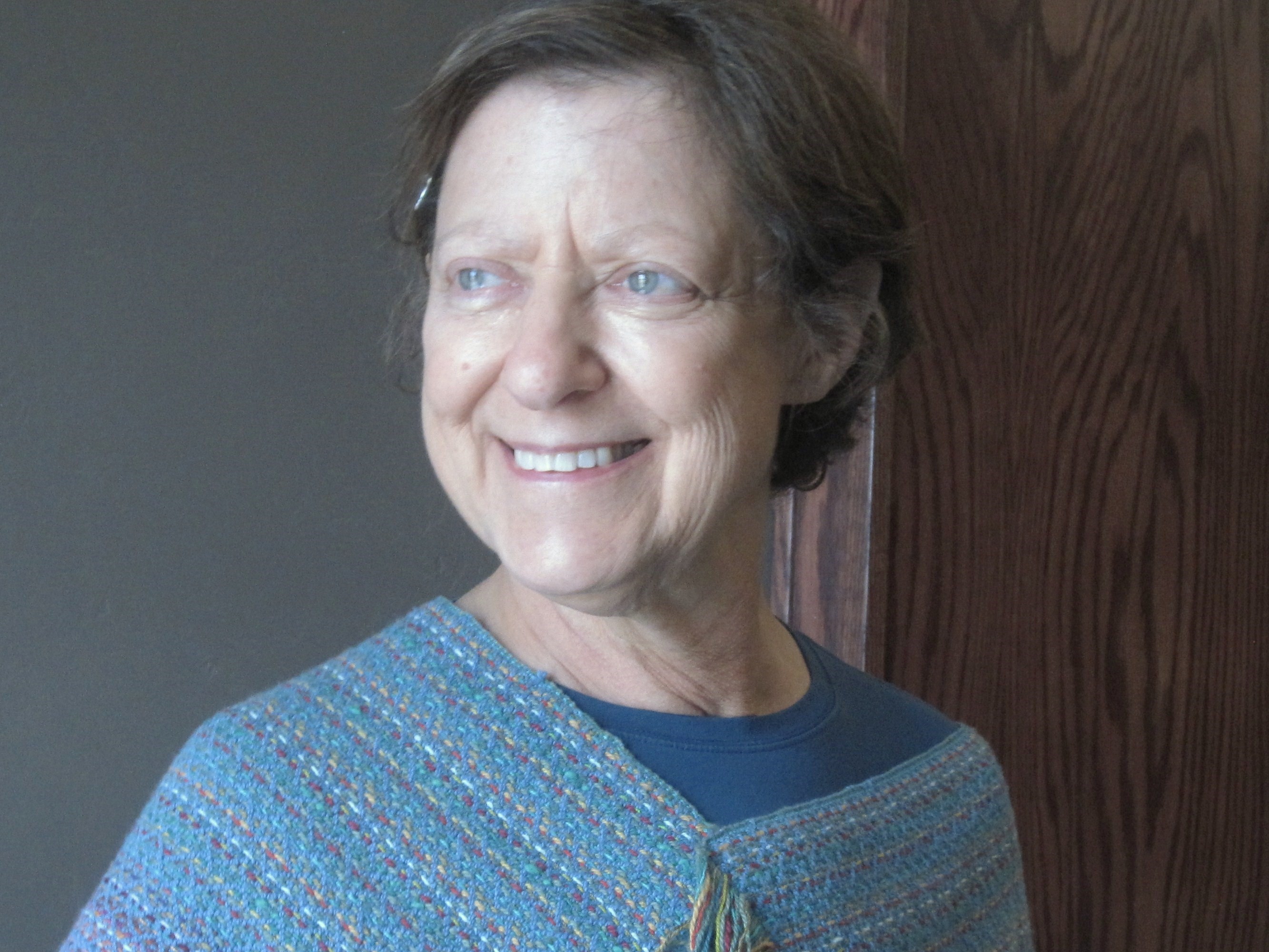 Philosopher, peacemaker, and passionate advocate for civil liberties, the integrity of the democratic process, women's rights, and multicultural diversity, Diane Susan Legomsky was born March 24, 1953 in West Hartford, Conn. to parents who were community activists.  She spent her childhood in New England, but gravitated to the University of North Carolina in Chapel Hill for college, where she received her BA in 1979.   Migrating still farther to Evanston, Ill., she embarked on graduate work in Greek Philosophy at Northwestern University, receiving her Masters in 1981. While continuing to work toward her Ph.D. in a dual program of the Classics and Philosophy departments, she was for two years a Teaching Assistant and for three years a member of the faculty.  She is justly proud of being the only TA ever to be voted "Best Teacher" in the Humanities Division!
In 1984, she returned to New England to join the faculty of Middlebury College in Middlebury, Vt., and work on her dissertation. Diane's special interests in her field of philosophy include the Socratic Method, Greek and Roman language, culture, and literature, and – surprise – math!  She says her favorite class was in Greek Mathematics, composed of students equally divided between Classics and Math majors.  Neither group knew much about the field of the other; so she paired them – one from each area – so they could teach and learn from each other.  She says they all learned much more than she alone could ever have taught them…….
1988 turned out to be a Big Year: she returned to Northwestern to receive her Ph.D. and to marry fellow philosophy graduate student Don Abel.  Don was already on the faculty at St. Norbert College; and as luck sometimes does appear when you need it, another teaching position had just opened in the same department!  Diane applied for and got the job; so they came together to DePere.  She cites her Russian immigrant grandfather – "just a truly good human being", and Professor Reg Allen – her mentor in Greek philosophy, as major influences in her life.  But when you combine them with her declared passions, parental example, and intellectual path, it's easy to understand how she came to apply her tireless energy and high ethical standards to the issues and activities which finally led her outside of the classroom.
In 1997, Diane and four others from the Greater Green Bay League of Women Voters began  two years of intensive research and complicated planning to establish a  place where people could be helped to communicate their concerns and create mutual understanding, in order to work together to resolve differences peacefully.  In 1999, The Mediation Center of Green Bay, the first in northeast Wisconsin and one of only four in the state, opened with Diane as the first Executive Director.  Under her effective leadership, the Center's services were expanded from small claims cases to such issues as landlord/tenant disputes, diversity problems, and family concerns such as long-term care, inheritance and divorce.  Diane and the Center were singled out by Chief Justice Shirley Abrahamson as a model for Wisconsin and other states for their creation of programs using mediation to settle neighborhood disputes and to resolve conflicts based on racial and ethnic differences.  Through the efforts of Diane and all the volunteers she recruited and trained, the conflict resolution rate for the Center was 92%!  Participants in hundreds of cases were thus offered an alternative to estrangement, family and neighborhood breakdowns, police intervention or other legal action, and violence – both physical and emotional.
Local success gave Diane the chance to widen her scope by sharing her training and expertise in mediation statewide, through the Wisconsin Association of Mediators.  She has reached out with workshops, classes, and presentations to over 2,000 people, enabling them to find their voices for being a constructive force in tense situations. In addition, she has shared those talents with a wide variety of over 25 different organizations – many reflecting her devotion to diversity, women's issues, peace, and social justice, e.g. the Hmong Senior Advisory Council, the College of the Menominee Nation,  N.E.W. African American Association, A Woman's Place, the Hispanic Advisory Council of the Diocese, the Peace and Justice Center of St. Norbert College,  the Aging and Disabilities Resource Center, and the Brown County Human Services Network.
But working to realize her dreams and visions was not confined to mediation.   She also found time to be active in a dozen other local and state wide organizations, becoming a founding board member of the Multicultural Center of Greater Green Bay.  She was on the state boards of The American Civil Liberties Union and The League of Women Voters, and on their local boards as an officer of the former and president of the latter. In addition, she has served on the Brown County Ethics Board and the boards of five other service organizations.
It remains to be noted that she is also devoted to the ethical treatment of animals, as well as humans; and the very personal expression of that devotion is evident in the care and love she bestows on her cats: Cosmos and Puncho. Finally, she credits her interest in Socrates and the Socratic Method for the inspiration to want "to help people get a better understanding of the important things in life", which ultimately led to mediation.  Her advice to all of us is:  "Find your voice, treasure it, use it".  It's clear that Diane does as she says, since she has lived her life as the perfect expression of that advice…