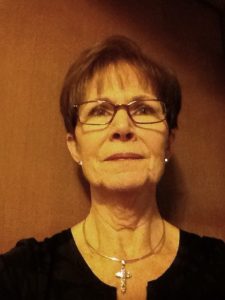 Born in 1946, Pat is a Green Bay native.  She was a dedicated employee of Associated Bank for 41 years, beginning her career at 17 as a bank teller.  By 1973, she was in management and in 1981 was promoted to the Personnel Department to formalize training and development programs for the bank.  Within one year, she was managing all areas of personnel to include compensation, payroll, benefits, employment and employee relations and was named Vice President and Director of Human Resources.  A female at this level of leadership was truly a pioneer at the time.
She served as a member of the formerly all-male Executive Management Teams of Associated Bank and was named Senior Vice President.  Pat was a key player in growing Associated Bank to a $2.8 billion company with over 4000 associates as Regional Human Resources Director.
Pat has demonstrated support to the advancement of women to professional positions in many ways.   She has been a mentor within Associated, often referred to as a role model when associates are looking at careers within the bank.  She is innovative and creative in her way of supporting women.  As one of her colleagues said, "Where Pat stands out is her ability to provide support, leadership and positive direction to those who seek her advice…She often had the ability to see 'the big picture' even when those around her couldn't or wouldn't.  Her optimism was contagious."
Thirty years ago, Pat and a group of fifteen women began a "Tech Group" called Mastermind. This was initially done in collaboration with NWTC, providing support for executive level women who were learning how to compete and succeed in a man's/corporate world.  Developing their own agenda, members researched topics such as problem solving, decision making, networking and leadership and then made presentations to the group.  As a result of this group and its learning, the benefits have served hundreds of women through the group taking this information into their spheres of influence.
Pat has demonstrated outstanding community service.  As if raising a family, going back to school to complete her bachelor's degree and achieving her Certification in Human Resources were not enough, she found time to share her talents by taking leadership roles for Family Services, United Way of Brown County and The American Foundation of Counseling Services (AFCS).  She developed and helped implement market driven compensation and performance management systems for those organizations.  She was on the Executive Committee and also the obvious choice as the Personnel Committee Chair, when serving on the board of these organizations.   It was said: "She does an excellent job of coaching and facilitating.  We look to Pat as a role model for running efficient meetings, directing discussions in a positive and productive way – assuring everyone is heard."
At AFCS she served on the board for ten years and chaired the Steering Committee that implemented the Ethics in Business Award.  Pat was the first chair of the event that has raised over $800,000, since 2008.  The money from this event is then used to serve underinsured and uninsured clients in the Green Bay area.
Pat currently serves on the Advisory Board for The Women's Fund of Greater Green Bay, chairing the Advocacy and Education Committee.  The Women's Fund is a fund of the Greater Green Bay Community Foundation and has an endowment that exceeds two million dollars.  Grants are given that support programs and projects of Northeast Wisconsin nonprofit organizations that expand opportunities for women and girls.
Pat has had two very significant and monumental roles that had tremendous impact in our community.  One of those being the chair of the Community Impact Division at United Way, which was formed in 2001 to expand the way United Way had traditionally done business in this community.   This was a major undertaking, with significant shifts in paradigms, volunteers and focus.  One hundred volunteers were a part of four Impact Councils that conducted a community wide assessment and distributed the money raised by United Way.
The other major role Pat has had with United Way was to chair a county-wide Welfare Reform survey with Rose Smits.  Because of her work on this study and other volunteer activities, Pat received the distinguished honor of the R.C. Nelson Award in 1999, which is an award to an individual for outstanding volunteerism.
Pat and her husband, Rick, raised two children and are proud grandparents.  Pat has been active with her church, serving on various committees.  She has demonstrated that one can successfully balance a career, family, friends, and faith.