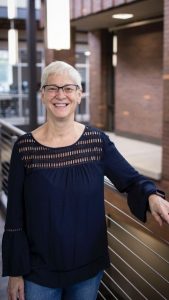 Roberta "Bobbie" Jean Ellis Lison was born to Mike Ellis and Sandy Ellis (DeKelver) on May 8th, 1962 in Green Bay, Wisconsin. Her father was self-employed, and mother was a stay at home mom. Her mother went on to become a nurse's aide, a job that she much enjoyed. Bobbie's parents eventually divorced. After their divorce, Sandy needed to earn a higher wage and went to work at Fort Howard, now Georgia Pacific.
Bobbie has many fond memories of her childhood. Her parents instilled in her a sense of adventure and wonderment, for the world. They went on many camping trips throughout Wisconsin and to remote areas, as far away as Canada. On these trips, Bobbie was the navigator.  Her parents believed that their children could learn more through travel than in the classroom. They would sometimes take a week off from school to travel. Although, they still had to do their homework. To this day, Bobbie loves to travel.
After high school, Bobbie studied at the University of Wisconsin-Green Bay. She graduated with a double major in Elementary Education and Social Change and Development. She would like to think that she took the second major as an enlightened young woman that was seeking justice but remembers that the real reason was because it meant she wouldn't have to take statistics. In hindsight, it was a blessing. What she learned while studying social change and development, laid a foundation for thought processes, she uses to this day.
Bobbie married her first husband just a year after high school. With him, she had her first child, Kristina Klaus, in 1983.  The marriage did not last long. They were young and neither of them knew who they were yet. After they divorced, Bobbie and her young daughter went to live with her mother.  Bobbie had two more children with her second husband, two boys, Colin Fruehbrodt, in 1989 and McKenzie Fruehbrodt, in 1991.
Her second husband turned out to be terribly abusive, physically and verbally.  Bobbie feels lucky to have survived the marriage and even luckier to have been able to leave. Bobbie found much strength and courage in herself to leave. After she and her children escaped the abusive home, Bobbie experienced firsthand how quickly a person's life circumstances can change. They lived in a shelter and required social support to get by. During this time, she learned self-sufficiency and that she could raise her children on her own.
Bobbie's determination and success were in some ways born from the hardships she faced because of her second marriage. Despite having a college degree, Bobbie struggled to raise her children and at times worked two to three jobs. Then her career took a shift and she found herself in a position to help people in similar circumstances she had been in. She accepted a job with Catholic Charities Diocese of Green Bay (CCDGB), as a program coordinator for financial literacy programs, helping people get out of poverty, debt, homelessness and abuse.