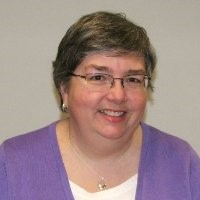 Carol Kirchner Pearson was a pioneer for women working in scientific jobs, fighting both, cultural and workplace discrimination. Carol grew up on a farm outside of Kenosha, in Somers, Wisconsin. She was the oldest of five children that included three girls and two boys. To put herself through college at the University of Wisconsin-Parkside, Carol worked two part-time jobs to pay her way, in addition to doing chores on the family farm. Her father helped pay for her brothers' college education, but was less enthusiastic about the girls going on to college, leaving Carol and her sisters to pay their own way. Carol graduated in 1974, with a degree in biology and a minor in chemistry.
In 1974, Carol began her career with the Schlitz Brewing Company in Milwaukee, WI as a brewing chemist. Carol was breaking ground, in the ultimate "man's world" — the brewery, becoming the first woman in the quality control department. She went on to utilize her knowledge of chemistry in similar roles with companies like McCormick Spices and Donohue. While it may seem foreign to us now, at that time, industry was a new place for women, especially those working in the sciences. Carol faced workplace discrimination when men were promoted before her and when she was not called back, for a full-time job as a chemist, after she had her first child. Her employer's reason – "Who would take care of the baby?"
However, it was through teaching that Carol was able to fully exercise her passion and inspire others to love science. For nearly 20 years, Carol used her talents as an instructor teaching courses in General Chemistry, Organic Chemistry and Biochemistry at Lakeshore Technical College and Northeast Wisconsin Technical College. Her passion for more women in science led to her longtime and active involvement with AAUW, often serving in leadership capacities.
Teaching also prepared Carol for her role at The Einstein Project. Since1998, she has worked in many different aspects of the nonprofit, engaging her passion for science education through creating and evaluating science curriculum, training teachers in science and championing quality science education for students. With Carol's help, The Einstein Project is one of the top five leading science resource centers in the nation. Carol was on the ground floor of the hands-on, inquiry based science movement, serving on the resource team for the National Science Resource Center's Middle School Leadership for Science Education Reform (LASER) Conference.
As the Professional Development Director for The Einstein Project, Carol has been responsible for organizing the training of thousands of Wisconsin Pre-K through 8th grade educators. Many of teachers do not have a strong background in science. It is through the Einstein training that they gain the confidence to teach different science concepts. The learning and support does not end there, Carol serves as a resource for educators, offering words of encouragement, ideas and support, so they are successful in their own classrooms. In 2013, Carol co-founded the Brown County STEM Network which has become the Greater Green Bay STEM Network.
In 2010, Carol was named to the Professional Development Advisory Committee of the National Science Resources Center. She is also a member of the National Science Teachers Association, the Wisconsin Science Teachers Association and has served in leadership roles with the Association of Science Materials Centers. Being passionate about science, she has used her time and talents to encourage children, especially girls, in liking the science in the world around them. Her advice to women and girls: "Give science a chance. Don't let someone tell you that girls can't excel at science or math." Whether it's a national group seeking input on setting up a science resource center or, a local children's museum, Girl Scout troop or library, Carol is always willing to be a community resource. She is a problem solver, a creative thinker and she does it all with a smile and pleasant attitude, that makes everyone's day a little brighter.
With her own children, Greta and Peter, Carol and her husband, Dale, were always the parents willing to help create programs, lead science fairs and serve in volunteer roles of all kinds. She also takes great pleasure helping her granddaughter, Lily, read, learn new things and express her scientific and artistic creativity. Having encouraged Greta to get a degree in Aquatic Biology, she's now working on the next generation of girls in math and science.
Other recipients of her talents include her church; where she plays bells, makes soups (the chemist happens to be a talented cook) and runs numerous events.
Carol Pearson truly is a dreamer and a doer in all aspects of her life!