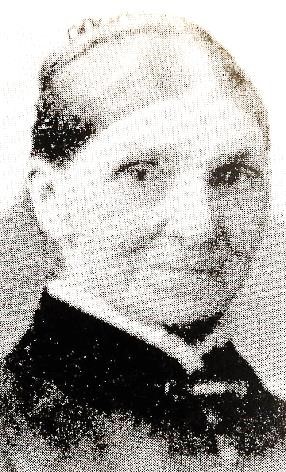 Eliza Chappell was the eighth child born to Robert and Elizabeth Kneeland Chappell in Geneseo, NY. Despite losing both parents as a child and battling precarious health, Eliza as a young girl was dedicated to God and the education of children. At age 16, she took charge of the local district school. Eliza studied the Infant School system (later to be known as kindergarten).   In 1828, she became friends with a Mr. and Mrs. Loomis, missionaries from Rochester, NY. They introduced her to Mr. and Mrs. Robert Stuart, who desired a teacher for their family. Robert Stuart was a partner of John Jacob Astor at the American Fur Company in Mackinac Island, Michigan.   At the age of 22, she began teaching the Stuart children, as well as, other children on the island and at the mission. No matter what race or how poor, all were welcome to study.   She saw the need for teachers, laborers, mechanics, and farmers to populate the frontier. She made a trip to New York to secure more teachers and established schools in St. Ignace, Michigan.  She moved on to Chicago in June 1833, with the prospects of opening a school by September. She is commemorated as "the first school teacher of Chicago" and an elementary school there was named in her honor.
The Rev. Jeremiah Porter, whom she had met in Michigan, served a parish in nearby Fort Dearborn.  Eliza Chappell married The Rev. Porter in 1835.  After the Porters were married, they served in churches in Illinois, before settling in Green Bay, Wisconsin, in 1840.  The Porters came to Green Bay to serve the First Presbyterian church.  Only a few days after their arrival, an infant son, John, died at age 7 months of Malaria.  Eliza and Jeremiah had, in all, 9 children.  They remained in Green Bay until 1858.
"A midnight knock at the window of the Rev. Jeremiah and Eliza Chappell Porter signaled the beginning of the dangerous and illegal collaborative venture they and a handful of other Green Bay residents undertook around 1854," so begins an article on the underground railroad in Green Bay, written by Mike Iwinsaki of the Green Bay Press Gazette (2/22/2009).
One day a letter arrived from the nearby Stockbridge Indian settlement.  The Mohican Indians were harboring a family of runaway slaves, but it was feared they had been discovered.  Could the Porters harbor the family until they would board the next steamboat to Canada?  In recollections recorded for Dr. William Crawford*, Eliza Chappell Porter tells about the arrival of fugitive slaves seeking asylum at the home of the minister of the Presbyterian church in Green Bay.  The first family she and her husband helped, consisted of a father and his two children.  Eliza wrote that a third child had died in St. Louis.  Upon arrival, the fugitive family was hidden in the church belfry. What was supposed to have been only a quick stopping point before being transferred to a waiting ship, turned into four long days and nights of clandestine activity.  In her writings, Eliza said, "…it was secret service before the Lord, which, had we taken counsel of wise men in church and state, could not have been performed." *** At the time of her participation in Underground Railroad activity, the church Eliza's husband served was known as First Presbyterian Church. Later, after a split in the congregation, the congregation remaining on Madison St. took the name of Union Congregational Church.
Henry C. Smith, a Civil War veteran, wrote in tribute: "She was the most prominent woman in the church during the latter part of the [18] fifties….in addition to her home life, she was head and front of the different women societies of the church.  This not being enough, she was for several years' principal of the city schools and teacher of the highest room" Smith continued, "I do not believe there was another woman in the whole state of Wisconsin, unless possibly Governor Harvey's wife, who did as much good service and saved as many lives and encouraged and helped our Northern soldiers as did Mrs. Jeremiah Porter." ****
When the Porters left Green Bay, they returned to Illinois and later moved on to Texas. While Rev. Porter served as a chaplain in the U.S. Army, during the Civil War, Eliza became an agent for the Sanitary Commission, a forerunner of the American Red Cross and worked in hospitals for Union soldiers.  She continued her entire life improving education, both academic and spiritual, for African American children and others, no matter their race nor how poor.
The First Building, a Journal of Congregationalism in Green Bay 1835-1876 *
A History of Union Congregational Church- 1836-1955 (Ethel Cady)-**
"Eliza Chappell Porter: A Memoir" by Mary H. Porter-1892***
Cyclone in Calico by Nina Brown Baker-1952****
More than Petticoats- Remarkable Wisconsin Women by Greta Anderson-2004