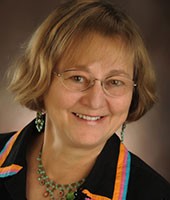 Bringing passionate commitment to each and all of the myriad projects and people that have defined the rich tapestry of her life, Leah Broyde Abrahams is a lasting inspiration to all who encounter her. Born in Chicago, she lived at home with her parents and younger sister Ruth Sharone, (now a well-known film maker, journalist and peace advocate) through her sophomore year at Northwestern University. Leah credits those years at home with her mother, who managed both a full-time job and a family and her father who was an advocate for both public education and mediation centers, for providing the foundation for her own idealism, optimism and understanding of the value of hard work. She left home to spend her junior year in Israel, returning to live in a co-op dorm at NU, graduate in 1962 and work for a year doing market research in a Chicago advertising agency.
Leah moved to Madison, Wisconsin where she completed a Masters in Medical Sociology at the University of Wisconsin-Madison and got married. In 1965, her husband accepted a teaching position at the then two-year campus of the University of Wisconsin in Green Bay, planning to stay only three years. Instead, they never left! They had three children: Eden, born in 1968, is now owner of Clear Path Executive Coaching in New York City, married to Steven Bruner, with three children; Jonathan, born in 1971 with Down syndrome and beloved by all, died in 2004 at age 33; Joshua, born in 1976, is a social worker, married to Deborah Vichos, and now lives in Chicago, with one child. Leah is the proud and happy grandmother of Hayley, Will, Amanda and Gus.
Eager to use her education to enrich the lives of others in her new home, Leah's professional career began as an ad hoc instructor in Sociology at the two-year UW-GB campus, and then continued as an evaluation researcher for 20 years at the Brown County Mental Health Center (originally the Children's Mental Health Outpatient Clinic). Always reaching out with positive ideas beyond her job description, she established Quality Circles, an employee newspaper and a recognition program for her co-workers. As program evaluator and market researcher for her next employer, Thrivent Financial for Christians in Appleton, formerly known as AAL, she continued to innovate as volunteer coordinator for evaluation of Appleton's Alcohol and Drug Abuse Prevention Project and for the Employee Art Show. Under her direction Thrivent became the first insurance company to establish a private Internet network for policyholders.
In 2004, Leah created Mixed Media Memoirs LLC and entered a new profession: She is a personal historian, interviewing, writing and producing books or making videos to enable families to preserve their histories through memoirs. Some of the books have won awards and are for sale to the public. Along with a full time job, Leah always found time to give of herself to her community. Having brought her strong Jewish faith with her to Green Bay, she served as a member and president of the Board of Directors of Congregation Cnesses Israel and taught in the religious education program. Her first leadership opportunity to foster education and understanding throughout the wider community arose when Leah was Co-Chair for the year-long celebration of Jewish life in the Fox Valley in 1991-92, which brought speakers, cultural and educational programs, involving all religions to people of the entire region and also developed oral history manuals for teachers of all grade levels to use in history curricula. Sharing her expertise with the city more recently, she was chairman of the Planning Committee for "Common Origins, Distinct Paths – Jews and Christians in Conversation," an ecumenical event featuring highly respected Bible scholar Amy Jill Levine, attended by hundreds of people from all over northeast Wisconsin.
Leah has been in great demand as a speaker on Judaism and Jewish life, giving many presentations to organizations, churches and schools – always with the goal of fostering interfaith understanding and education. Using her belief in dialogue and understanding, she creates avenues for communication and trust in all her activities and relationships. This unique ability, plus her advocacy for ecumenism and all issues related to peace and justice, led to her being chosen as a member of the program committee for the Norman Miller Center for Peace, Justice and Public Understanding at St. Norbert College.
Leah's community service extended into many other areas as well: With other parents she spearheaded efforts to mainstream differently-abled students into regular classrooms with others, instead of keeping them in a segregated school. While in Leadership Green Bay, she was co-chair of the project that created a video on opportunities for teen volunteerism shown to hundreds of local teens. Chair of the city-wide event celebrating Brown County's National Library of the Year award, she also worked with the fund-raising committee seeking to establish a city art center adjacent to the Art Garage on Main Street. Believing that the arts are essential to the health of any community, she was co-founder of the Main Street Art Works Gallery and Studios in Hilbert, Wisconsin in 2005.
Her connection with art projects is no coincidence, for Leah is, herself, an accomplished artist – photographer. A former officer of the Green Bay Art Colony, with one-woman shows in Green Bay, Milwaukee, Madison and Los Angeles, her work hangs in many private and corporate collections. She is especially proud of her piece in the Neville Museum's permanent collection and winning awards in several international photography competitions. Her final show in Green Bay was a collaborative effort with other artists, featuring her photography shot in China in a high-tech exhibition installed by Cineviz.
In 2014, two decades after her divorce, Leah moved to the Boston area to join her long-time partner Jim Papadopoulos, who is now teaching at Northeastern University College of Engineering. Her many friends and her community are truly missing the wisdom and compassion of her conversation, her creativity at problem-solving, her kindness under even the most stressful circumstances, her sense of humor combined with a gentle spirit and her unique ability to help others fulfill their potential.
She says she would most like to be remembered for bringing together members of many different faith groups to plan community-wide events and for moving Green Bay's public schools to mainstream differently-abled students. In summary she says: "I think I would like to be remembered for taking on projects I had never done before and learning how to make them successful." And the advice she would leave with other women? "There is more than one way to be a volunteer; pick causes you value and use your skills for the greatest effect. You will make an impact and life-long friends at the same time. Teamwork is critical because we are a community." Leah's life is a shining example of and a lasting testament to the value and importance of living that advice!