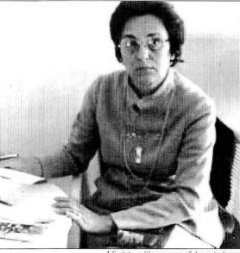 Virginia F. Mularz-Zehren, Ph.D., R.Ph. was a scientist and educator whose many significant contributions made a positive mark on her community and anyone she encountered.
Virginia was born in the Humboldt District of Chicago on December 7, 1924 to Stanislaw and Franciszka-Bajcar-Mularz, both of whom had recently immigrated from what is now Poland. Her parents and teachers recognized Virginia's unique intelligence in mathematics and other subjects at an early age and encouraged her academically. Virginia graduated near the top of her class at Tuley High School at 16 and received her Bachelor's Degree from the University of Illinois, College of Pharmacy, at the age of 20.
Virginia was not allowed to practice as a state licensed pharmacist until she was 21, so she gravitated toward scientific research. A standout in chemistry, Virginia was hired as a Kraft Foods laboratory associate, working in Chicago and New York City.  Seeking to advance, she enrolled in the University of Wisconsin-Madison, where she earned a Ph.D. in Food Science and Biochemistry. She completed her studies in three years, after overcoming opposition from male professors who opposed inclusion of women in graduate level science classes.  She also broke new ground in the field through her investigations into the denaturation of Beta-Lactoglobulin.
While at the UW, Virginia also fell in love with and married her lab mate and fellow doctoral student Vincent L. Zehren, a decorated World War II combat veteran and third-generation Wisconsin cheesemaker. Their 42-year scientific and romantic partnership would have a profound positive impact on the educational, business and philanthropic history of modern Northeastern Wisconsin.
Upon finishing their doctorates in 1954, Virginia and Vince moved to Green Bay, where they invested all they had, both financially and personally, in helping capitalize and build the L.D. Schreiber Cheese Company.
Making the adjustment to living in a smaller town was never easy for Virginia. But she threw herself into raising a family – that would eventually grow to include six children – while at the same time continuing her career in world-class scientific research and education. Long before the phrases "working mother" or "multitasker" became commonplace, Virginia did both, pioneering the advancement of professional women with an unrelenting drive and ferocious intellect.
In 1961, Virginia helped lay the foundation for the growth of one of Northeastern Wisconsin's and the nation's most respected private colleges by becoming the first woman with a Ph.D. to become an Assistant Professor at St. Norbert College, teaching classes in Chemistry and Quantitative Analysis from 1961 to 1963. Proud of her accomplishments, St. Norbert administrators made sure that Virginia helped lead the faculty parade at commencement. Today, St. Norbert's maintains a special academic chair in chemistry in Virginia's name, endowed by a $1 million contribution from Vince.
Then in 1965, disaster hit when Schreiber was faced with possible ruin due to the discovery of potentially deadly staphylococcal enterotoxin in cheese sold to grocery stores that had been packaged by the company. Working literally around-the-clock for months, Virginia and Vince teamed up to develop ground breaking scientific and quantitative analytical tests on four million pounds of cheese that met exacting regulatory standards. Decades later the couple's classic findings from that research are still cited in scientific literature. In the end, 40,000 pounds of cheese was found to have staphylococcal and had to be discarded from inventory, saving what would evolve into one of the nation's largest private employers and respected local corporate citizens from going out of business.
Years later, in accepting the Zonta International Award that recognizes the importance of women's individual contributions to science, technology and business, in part for her Schreiber-related research, Virginia praised the company for its handling of the crisis. But she also lauded Schreiber's management because they listened to her and "pioneered in hiring women as persons – presenting them with opportunities in industry and still being sensitive to their needs as women, long before it was fashionable or mandated."
In 1968, Virginia re-entered the workforce full time as a Staff Pharmacist at Green Bay's then relatively small, but respected Bellin Memorial Hospital. Her relationship with Bellin would last the rest of her life, as she contributed greatly to the growth of the institution that now ranks among the nation's top regional hospitals, providing excellent care for thousands of local residents each year.
Today Bellin College awards the "Virginia Zehren Memorial Endowed Scholarship" in her honor, dedicated to remembering Virginia's expertise, integrity, exacting standards and empathy toward patients in a life spent treating the sick and fostering good nutrition. "Recipients who benefit from this scholarship will serve as a continuing testament to Virginia's belief that people should use their knowledge to improve themselves, in turn helping others," the college stated adding that the scholarship also serves as testament to "perpetuate her strong belief that diligent study offers its own rewards."
At about the same time Virginia started her association with Bellin Memorial Hospital, she also joined the faculty of the nascent University of Wisconsin, Green Bay as an Assistant Professor teaching classes and seminars in Chemistry, Nutrition and Food Science, initially at the Deckner Center campus and later at today's main campus on the northeast side of Green Bay.  Virginia again overcame bias by some of her male colleagues on the science faculty to help foster the growth of UWGB, another one of Green Bay's most important institutions. Many of the students Virginia inspired to pursue careers in medicine and science, especially women, went on to care for patients and pursue successful research careers at clinics, universities and businesses throughout the communities of Wisconsin.
People who knew Virginia during the 1960s, 1970s and 1980s remember her as indefatigable, participating in numerous key national, state and local professional and community organizations, committees and boards. At President Richard M. Nixon's invitation, she joined the landmark White House Conference on Food, Nutrition and Health and was appointed by Wisconsin Gov. Warren Knowles to the Food Standards Advisory Council and named by Gov. Tommy Thompson to the Wisconsin State Pharmacy Examining Board. In addition to receiving many academic and community honors, Virginia was a member of the American Association of University Women and other scientific organizations. With Vince, she also traveled the world speaking before scientific conferences, always bringing back what she learned to colleagues at home to help spur technological improvement and improved industry standards for local businesses.
But perhaps Virginia's greatest contribution to the community involved her unrelenting and effective advocacy for people with disabilities and their families in Northeastern Wisconsin, inspired by her own experience as the mother of a disabled child. Back in the 1960s, there were few resources and little understanding for disabled children in Green Bay, but Virginia joined other parents of the disabled in securing the public and private resources for the creation of many of the programs that today help our developmentally challenged family, friends and community members lead healthy, safe and productive lives.
Over the years, Virginia championed the Brown County Association for Retarded Citizens, organized and helped lead Boy Scout troops and ecumenical religious education programs for the disabled. This, along with the many private and untold acts of kindness and generosity she extended to her friends, neighbors and colleagues facing physical and emotional challenges, mark Virginia as a remarkable person who contributed greatly to the growth and success of her community.