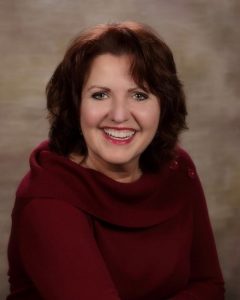 Through her long career Sandra Duckett has never taken the easy path because the challenging one has always looked so much more appealing. By her own description, she is not a status quo person. If she is not making things better, she tends to leave a job or project. This focus has brought her both success and satisfaction.
From the early days of her professional career, when she bought a downtown building and opened a cosmetology business that went on to employ 13 people, to her involvement in bringing the old Lee Building on Broadway, back to life in De Pere and even to running a Congressional campaign in the 1990s, Duckett has maintained the same modus operandi. "I've never been traditional. I've never taken the easy path," Duckett said.
Duckett's career covers considerable territory in both the public and private sector – business, economic development and higher-education with close to 30 years of experience in educational administration, business development, nonprofit, planning, marketing and executive positions.
Duckett's friend, Veronica Trofka, has watched Duckett and chalks up her success in life to her unfailing, indefatigable, infectious can-do attitude. She first noticed this many years ago when Duckett was a business owner in De Pere. "From the start, on the Lee Building project, which today is a collection of unique shops, I was amazed watching how she engaged people by sharing her passion with them until it became their passion, too," Trofka said. Trofka saw those same characteristics in Duckett when she worked on the Meyer Theater project in Green Bay, later on.
Duckett is one of the rare people who sees possibilities and possesses the passion and ability to get other people involved, according to Trofka. "She's highly intelligent, has great common and business sense and relates to people in all different types of jobs and levels of society. "
An in-depth assessment of Duckett's strengths earned her high marks for activation in that she sees possibilities and goes after them, communication, positivity and relational skills. She can work effectively with people on all levels of an organization. The assessment also indicated she has the ability to recognize others with potential. Those strengths have been acknowledged by highly respected organizations. In 2003, she was invited to participate in the Oxford Roundtable at Oxford University in England, where she worked with educational leaders from all over the world on the topic of financing education in the future. The crushing cost of higher education is a pressing problem and one Duckett wants to fix, she said.
She was born in 1958 in Green Bay and grew up, the second youngest in a family of eight children, on a farm in Denmark, Wisconsin. After graduating from Denmark High School in 1976, she enrolled in the Wisconsin College of Cosmetology, finished the one-year course and became a licensed cosmetologist. She opened the Studio on George in De Pere in 1980. She sold the business in 1994. It continues today.
Duckett earned a Bachelor's Degree in business from Silver Lake College in Manitowoc, in 1999; she started the Master's Degree in public administration from UW-Oshkosh in 1999, and transferred to the Master's Degree program in business and organization behavior from Silver Lake College in 2003.
During the years 1990 to 1994, as executive director of De Pere Main Street Program, Duckett oversaw the recruitment of 23 new businesses and 20 other business expansions. In 1994 and 1995, as project coordinator for Green Bay Area Facility Development Corporation, Duckett coordinate support for the $42 million new arena project that combines private, government and community and business interests.
As director of economic development for the city of Green Bay from 1996 to 1999, she was involved in marketing, business development and strategic planning for the city. During this period, she helped with more than $800,000 in land sales and recruited more than 20 new businesses to the Green Bay Industrial Park. Also during this period, Duckett established the organization that developed and restored the downtown Meyer Theater. The project was helped by $3.5 million of private sector money.
Duckett began working as chief operations officer/director of college advancement for Northeast Wisconsin Technical College in 1999 and kept that position until 2003 when she was named vice president of college advancement at NWTC. During those years, she developed a strategic plan and managed the successful passage of a $46.6 million referendum. She increased the level of funding for the NWTC Educational Foundation Inc. by 30 percent and continued to generate double digit increases each year. She found new funding sources for new career fields and support of entrepreneurship.
Duckett's intricate knowledge of higher education systems in Wisconsin and the real needs she witnessed in the business community was her natural pathway to her current position, that of chief executive officer of We Are HOPE, Inc., a non-profit organization in Sturgeon Bay dedicated to Helping Others Prosper and Excel.  One of We Are HOPE'S initiatives is Be Smart About Education, a program that provides parents, students and their counselors a better understanding of the changing landscape, how to reduce college costs and better prepare for the future.  We Are HOPE Inc. operates one of Wisconsin's Job Centers, which allows the organization to know what careers are in high demand.
Duckett is married and the mother of three grown children. She has one grandson. Her interests outside of work include golf and attending sporting events with family and friends. As Duckett ponders her long and productive career, she hopes she has not yet accomplished her best work. "Hoping that fixing education and our student loan mess will be it," she said.