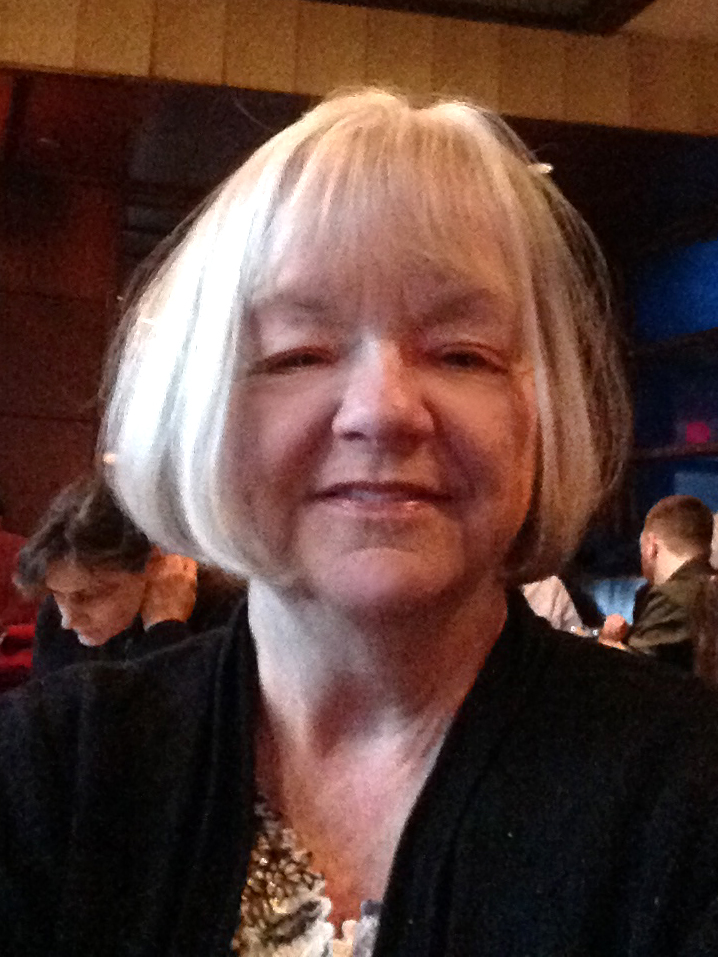 Jan Thornton's ability to see beyond classroom walls and grab opportunities, along with the love of a challenge, propelled her to make a big difference in the lives of Wisconsin citizens seeking higher education. Her work throughout nearly four decades helped to make the boundaries of the University of Wisconsin the boundaries of the entire state.
Thornton's 38-years career was devoted to The Wisconsin Idea to expand the boundaries of the university and make its resources available in new ways, to adults of all ages in communities statewide. Thornton realized a university should not just affect those within its geographic boundaries. It should impact everyone, she said.  Julie Holt, a registered nurse with a Bachelor of Science degree in the interdisciplinary studies of human development and psychology, was one of the people impacted by Thornton's efforts to make higher education accessible to everyone. Holt was an adult degree student at UW-Green Bay in 2005-06 who lived in Phelps, WI. She commuted three hours to Green Bay for Saturday classes. On one winter day's long drive home she decided to email the UW president and ask why professors couldn't drive to Nicolet College, a two-year technical college in northern Wisconsin, to meet with students in those northernmost counties.  She decided it was worth a try. The suggestion piqued the interest of university administrators and they put Thornton on the case. She put the wheels in motion and made it happen.
The Northwoods Initiative that brought professors to Nicolet College was born. "I never dreamt I would be part of something like this. Jan took my idea and ran with it. It was a great thing for people up here in the north woods.  When Jan truly thinks something is needed somewhere, she works hard to make it happen. Jan has a heart and passion for higher education," Holt said.
Thornton retired in 2010 after working at the University of Wisconsin-Green Bay from 1977 to 2009, the final four years as Associate Provost for Outreach and Adult Access.   She provided leadership for an expanded Division of Outreach and Adult Access, including Adult Degree Programs, the Small Business Development Center, and Outreach and Extension with a $3.2 million budget.   The Division had 20 permanent employees, several hundred part-time faculty and instructors offering continuing education and access to the University of Wisconsin to more than 7,000 people each year.
The Northwoods Initative was just one of her department's accomplishments. Others included revitalizing the Extended Degree Program into the successful Adult Degree Program that has more than tripled in enrollment and makes a UWGB baccalaureate education accessible to working adults. Thornton co-authored UWGB's Bachelor of Applied Studies degree proposal and gathered funding for implementation of the BAS beginning in 2005. The BAS, which is designed for technical college associate degree holders, was approved by the UW Board of Regents in 2007. She co-founded and facilitated the Northeast Wisconsin Educational Resource Alliance Faculty Dialogue Group, comprised of faculty from the regional public institutions of higher education who are working to break down barriers and build trust among the faculties across UW and Technical College institutions. Thornton co-founded with UW-Oshkosh the UW Northeastern Wisconsin Learning Center at the Bordini Center on the Fox Valley Technical College campus, Appleton.
Thornton has never shied away from a challenge. She realized she had earned the reputation of being able to take failing programs and fix them. She liked that recognition.  But she is quick to point out she did not work alone. She knows her work was important and it changed the lives of students, but she also realizes that her success was dependent upon the many others with whom she worked and with whom she shared similar goals.   She is gratified that development continued to flourish at the University of Wisconsin after her retirement. Leadership recognized the benefits of outreach and administrators supported continued development.
Thornton was instrumental in founding UWGB's Institute for Learning in Retirement, a membership-based, peer led organization that has grown to nearly 1,000 members and served as the model for similar organizations at UW-Oshkosh, Parkside, Stevens Point and La Crosse. Mary Johnson, former president of LIR and a retired public school teacher, remembers the impact of the program Thornton started. "She got us interested in learning things. She emphasized academic classes, not just fun classes but things that people were interested in. It worked out beautifully."
Thornton is a 1965 graduate of Wauwatosa East High School and a 1969 graduate of the University of Wisconsin-Whitewater, where she earned a Bachelor of Science degree in Journalism and Speech. Thornton received a Master of Arts degree from the School of Journalism and Mass Communication at UW-Madison in 1987 and a Ph.D from UW-Milwaukee in 1999 from the Urban Education Doctoral Program, specialization major in Administrative Leadership, Special Focus on Adult Education, with a minor in History.
Thornton was raised the eldest of four children in a Wauwatosa family with the realization that much was expected of her. All through her life Thornton watched for opportunities to work hard and excel, beginning as a staff writer for the Green Bay Press Gazette in 1969. One of her memorable features explored being "a hippie for a day in conservative Green Bay." The next year she "ran away to England" for a job at a public relations firm in the Mayfair District of London. Through it all, Thornton loved the challenge of digging into a project and the feeling of accomplishment when the work was done.
She still does. Today she and her husband, Dennis Thornton, a former newspaperman, are retired and living on picturesque Cloverleaf Lakes near Clintonville. In 2002, they learned that a proposal to develop the Cloverleaf Lake's Gibson Island with 30 condominiums threatened the future of that lake. Thornton knew she had to fight that development proposal. She helped with a movement that eventually raised $300,000 to purchase the island and preserve and protect its natural environment and wildlife forever. Her efforts for Gibson Island mirrored efforts she had made throughout her life to fix things. "Here is the key. When you find something people want to have happen, you put the vehicles in place to make it happen," she said. "It's the same with education."