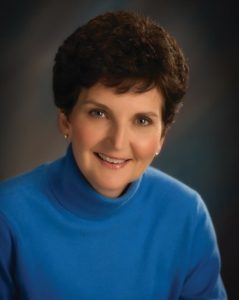 "How can I help?" is a phase that speaks to core values of a woman who was born in Green Bay, Wisconsin, in 1960 and continues to be a part of the community since her graduation from UW Whitewater.  Beginning her career at Schreiber Foods in Green Bay, then to TEC Systems in De Pere, and then at Schneider National, Inc., she continued to expand her knowledge base and expand her areas of expertise, working her way up the male dominated ladder.
Gail's background is in Finance and she also held roles in Human Resources and Marketing.  In any of her positions, she believed supporting her team and coaching and mentoring the people with whom she worked to be the most important of her roles.
With a passion for delivering results, Gail streamlined processes, identified and implemented revenue generation and cost saving opportunities, analyzed and acted upon trends and implemented innovative software.  She accomplished all this while being an active part in the lives of her children and her husband, Rick.
Her passions for helping children, economic empowerment, education, health and women and girls, matched perfectly with the mission of the Girl Scouts, when she was offered the position of CEO of the Girl Scouts of the Northwestern Great Lakes in 2010.  As one of her colleagues remarked, "She is one of the few people that I have come across in my professional career that can blend strong business acumen with the unique talent of understanding and caring deeply about people development".
Gail personally supports the Girl Scouts, The Women's Fund of Greater Green Bay, American Foundation of Counseling Services, Inc., Green Bay Area Chamber of Commerce, Greater Green Bay Community Foundation, The Bellin Foundation, Brown County United Way, Better by the Bay and Boys & Girls Clubs of Green Bay to name only a few.  She has served as an officer or a key volunteer or committee member in these and other organizations.  Because of her unselfish contribution of her time and energy, she has received recognition as the recipient of the following awards:
The Athena Award – for displaying outstanding commitment to her profession, advancement of women and community service
Excellence in Nonprofit Leadership Award – for extraordinary leadership, initiative and managements skills
The NeighborWorks Block Builder Award – for the inspiration of a vision of a shared office center that would bring together area nonprofit organizations for both cost savings and programmatic synergies
Gail's great personality, as well as, her ability to problem solve and listen carefully has earned her the respect of the people she has worked with.  She inspires others to become change agents in our community and beyond.