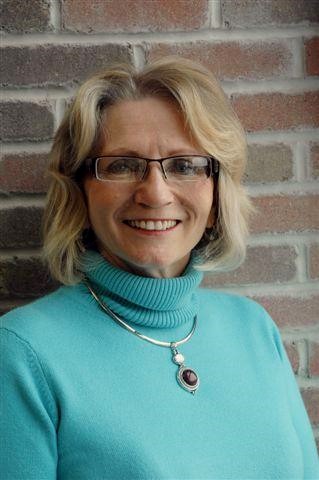 Jeanne Agneessens was born in De Pere, WI in 1947.  Raised in De Pere, Jeanne graduated from East De Pere High School.  She moved to California in 1968 and lived there working with the Los Angeles Lakers for two years.  She returned to De Pere and married Michael Agneessens and had three children, Jessica, Megan and Elizabeth.  She stayed home to raise her children, in their early years, which gave her the opportunity to volunteer.
Her volunteer work began with her affiliation with St. Matthew's school and church.  Serving as chair of the Social Concerns committee and becoming a Stephen's Minister.  During that time, one of her main influences was her father, who was an active member of the Brown County chapter of the Izaak Walton League.  The League is a national organization whose sole purpose is to protect and conserve natural resources including land, air, water, forest and wetlands.  Her father became passionate about the cause after two cows died from drinking water out of the Fox River. His involvement influenced Jeanne to get involved.  In 1988, Green Bay hosted the National Izaak Walton League convention. Just weeks before the event, the chairman passed away allowing Jeanne her first opportunity to step up and become a leader. She ran the convention for 550 Izaak Walton League members from all over the country.  After running workshops, arranging speakers and hosting 22 tours she was confident that she could handle more responsibility. She went on to serve in the role of president of the Brown County chapter. Jeanne also became a state director for the Izaak Walton League and served as the first woman president of the Wisconsin Division. She attended the annual National Conventions and eventually took a position on the National Endowment Board. She completed 14 years as secretary of the National Endowment and implemented several important changes on the board during her tenure. She is still active at the local, state and national levels.
In 1989, Jeanne began volunteering for a program called Leadership Green Bay on the Curriculum Committee.  While serving, the role of program manager became available and Jeanne stepped up. That was the beginning of a 20-year career as the program manager and Executive Director of Leadership at the Green Bay Area Chamber of Commerce.  The Leadership Green Bay program is a community development program for middle to upper management individuals from corporations, small companies and non-profits.  The program philosophy is to educate the participants about the community and help forge connections. During the program, participants submit and complete a community project over the course of the 9-month program. These projects, over a hundred at the time of this printing, strengthen the community.  At the end of the program each participant is asked to consider serving on a non-profit board or consider civic service.  For Jeanne, who came to the program as a volunteer and someone who believes that service betters a community, it was a perfect match.  As a result of going to national conventions and working with several committees of volunteers, the Leadership Green Bay program became one of the strongest leadership programs in the nation. Jeanne held workshops at the national level and also provided several conferences for state leadership programs unable to attend the national events due to limited resources.  Jeanne is currently on a committee with UW Extension leadership managers and attends state meetings.
In 1997 Jeanne attended a National Leadership Conference and saw promotional materials for the All-America City competition.  This All-America City competition highlights the programs that communities provide to aid in civic awareness.  When she returned to Green Bay she asked the president of the chamber, Duanne Swift, if Green Bay could make a run for it.  Jeanne agreed to co-chair with a woman named Carol Scaife and they put together a committee of Leadership Green Bay graduates. Through months of work and numerous meetings 45 representatives from Green Bay got on a bus and headed to Mobile, AL to win the title.  Green Bay came in eleventh of 10 cities selected. Undeterred, the work group returned and expanded their collaboration by inviting the Oneida Nation to join.  Oneida responded positively with 31 people and additional resources. Newly fortified, 81 Green Bay representatives flew to Philadelphia to win the title in 1999 making the Green Bay community an All-America City.  Without the help of Oneida, Green Bay would not have won that title.  It was a proud moment for the Green Bay Community.
Another passion of Jeanne's is diversity. As the community in Green Bay grew, so did the diversity that it was made of.  There was participation in many events and groups including one called Coalition to Promote Respect. Jeanne was one of the people that helped get the Multicultural Center up and running. Jeanne felt that it was an opportunity for the community to get to know people of different cultures. In 1995-96, she was selected to participate in Leadership USA. It was an inaugural program for 32 individuals from around the country.  In her practicum, Jeanne instituted something called Living Room Conversations. Living Room Conversations involved her opening her home and inviting police and fire chiefs, editors from the local paper, community members and newcomers to the community to begin difficult conversations about what the reality was for newcomers to the community.  These conversations became very popular and eventually moved to the Multicultural Center.
One of Jeanne's best gifts is the ability to connect people for positive change. Much to Jeanne's chagrin, numerous awards over the years have recognized her contribution. Any good she has accomplished has been the result of wide spread collaboration and the fruit of the work of many.
One book that Jeanne recommends on the topic of leadership is The Leadership Challenge.  In 30 years of study, James Kouzes and Barry Posner posit that there are five tenets of leadership that successful leaders have consistently shown: Model the Way, Inspire a Shared Vision, Challenge the Process, Encourage the Heart and Enable Others to Act.  Jeanne believes in these tenets and continues to live by them.
Jeanne's favorite motto is to follow the Golden Rule.  "Do unto others as you would have them do unto you."  Our entire society would be different.  Through volunteering, we build a strong community.